If you don't have a PayPal account, no worries!  Follow these steps and you'll be able to pay with your Credit Card.
1. Click the PayPal Button, on the Enrollment Page
2. Click on the link highlighted in yellow, in the example below when you get to the PayPal checkout page.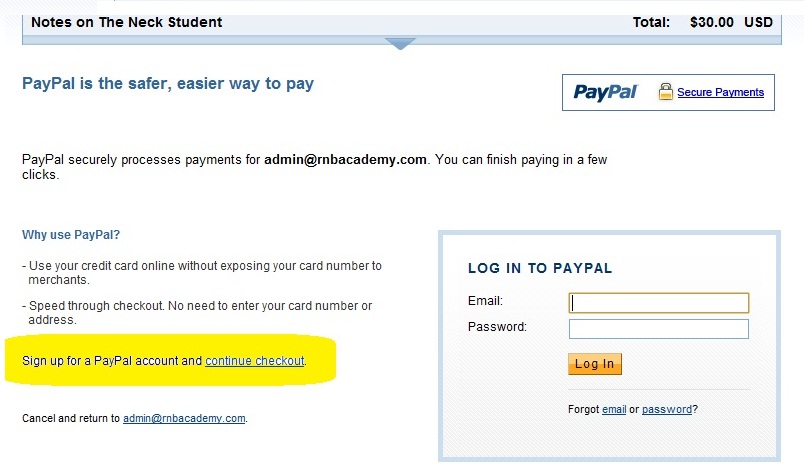 3. This takes you to the page shown below, where you can enter in your Credit Card details and process payment.