Audacity is a free recording program for Windows and Mac users.  Follow the tutorial below to get the program and the LAME plugin (required to save your files as .mp3).
Go to the Audacity Website at http://audacity.sourceforge.net, by typing it in the address in the bar as shown in this image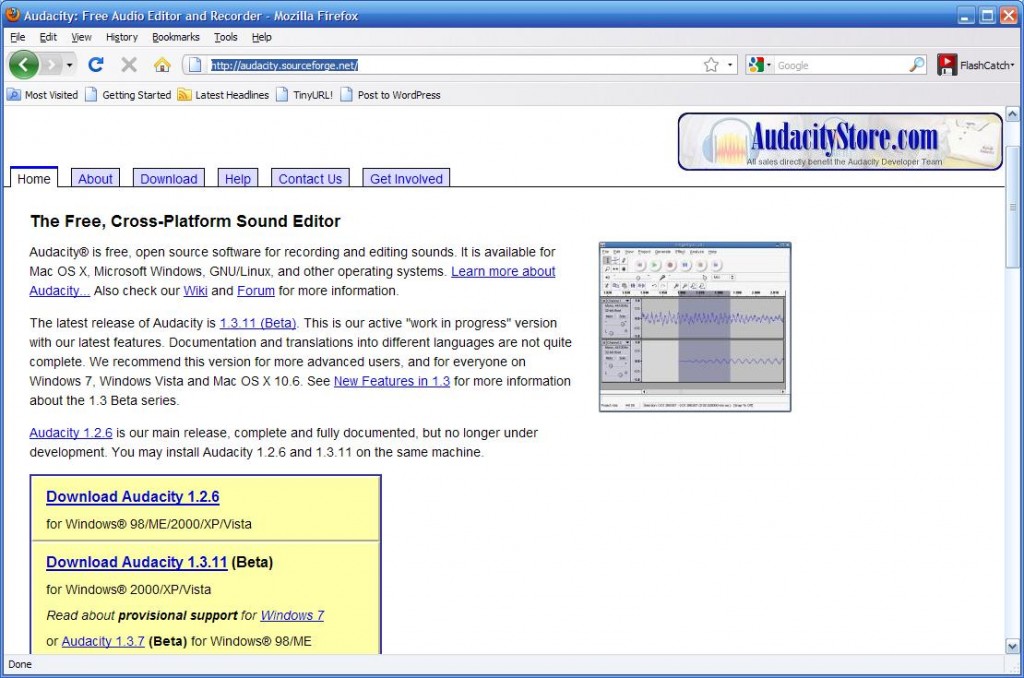 Click on the Download Audacity link as shown in the yellow box, which will take you to the page as shown below: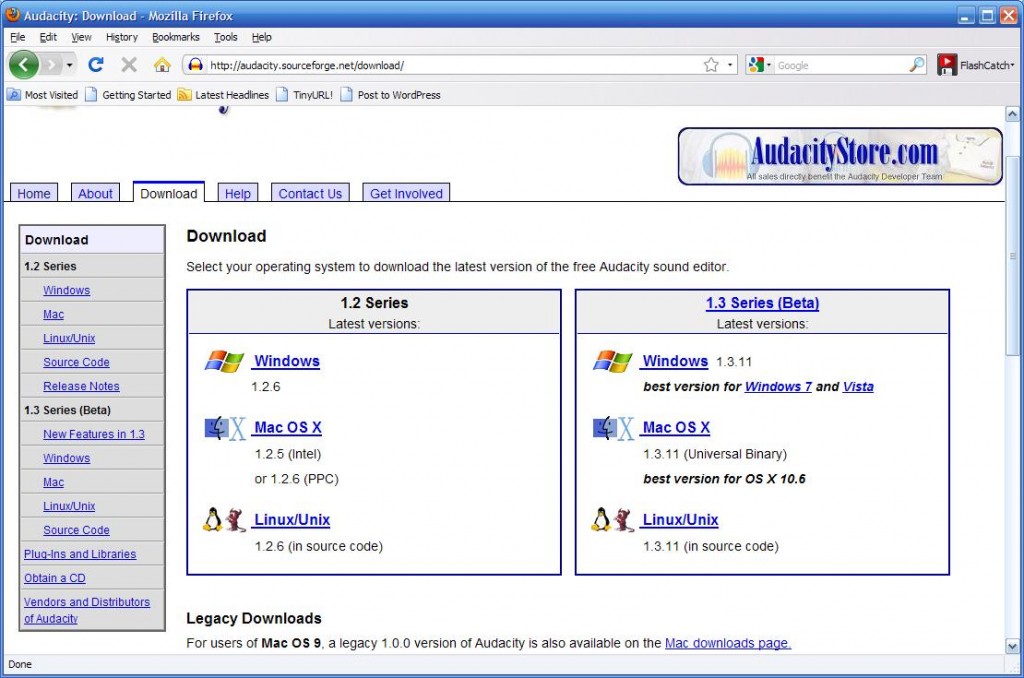 Select the operating system that is right for you and download and install the program to your hard drive.  Note the heading in the image above at the lower left of the page, which says "Plug-ins and Libraries"  Click that link, when done with the download.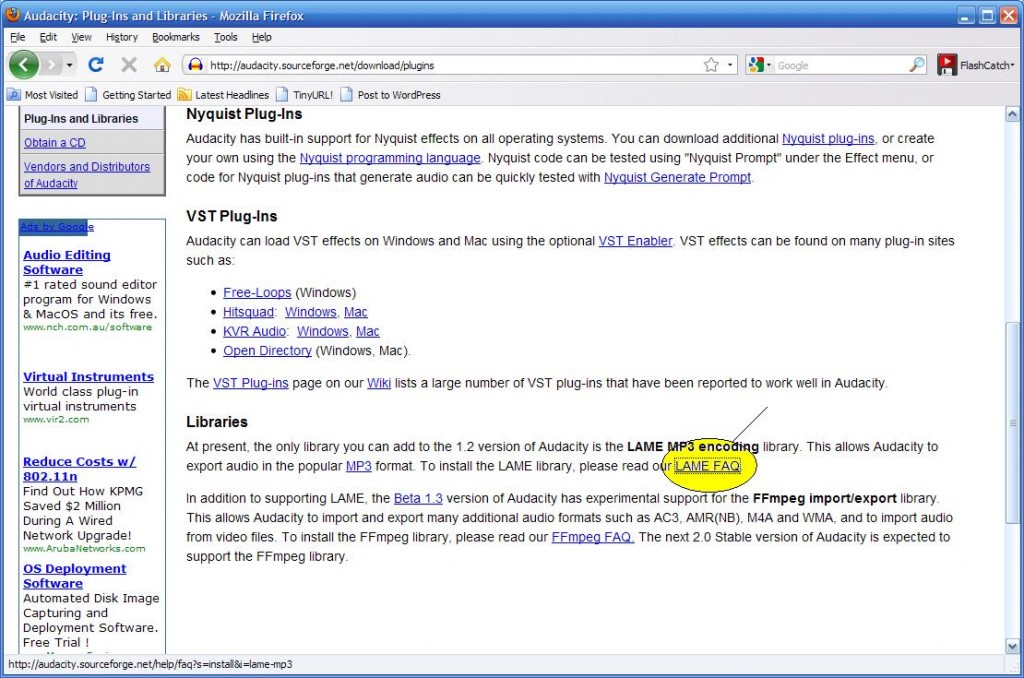 Once you are on that page, scroll down the page, and click on LAME FAQ, as highlighted in the yellow oval in the image above.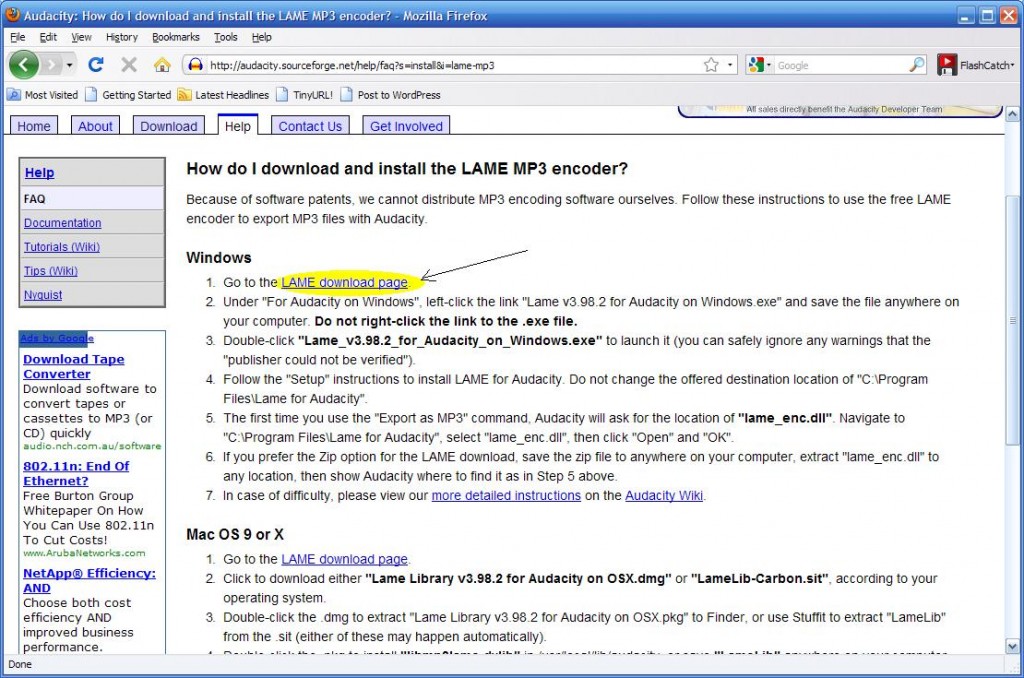 Select the LAME Download page as highlighted.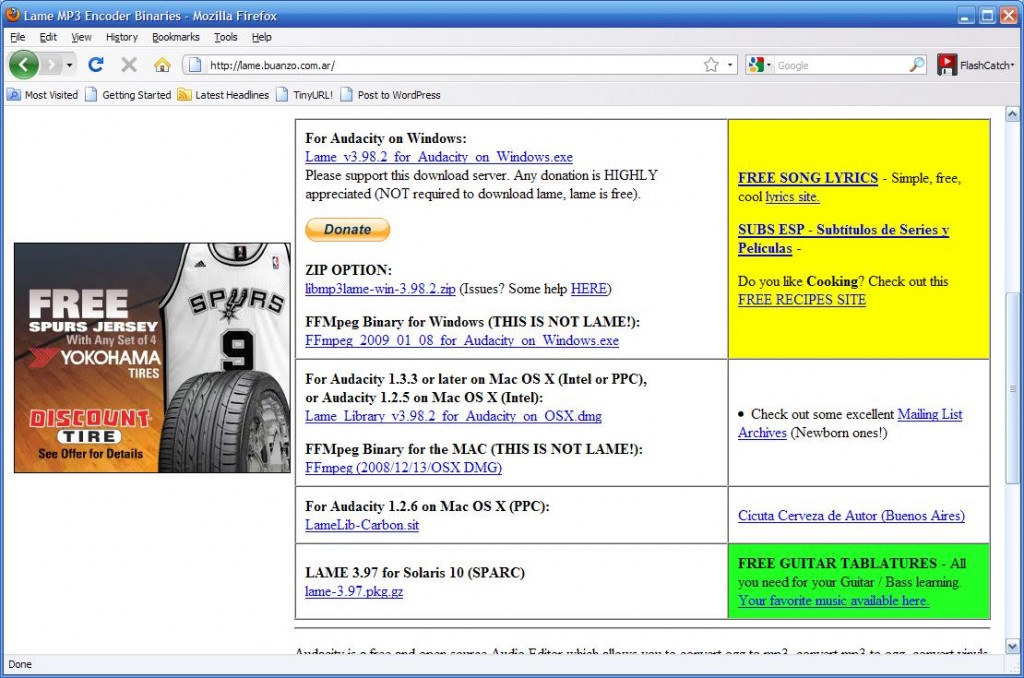 Read the instructions on installing LAME for Windows (or Mac if you are on one) and download the program, and install it according to instructions.
You should now be set up to record to Audacity.  Simply plug into your soundcard, and set up Audacity for recording.  You may need to get a 1/4 to 1/8 inch adapter (found at most electronic stores, like Radio Shack) to get your guitar cable to connect to the "mic" input on your sound card.
If you have any troubles with getting your recording setup going, email us at studentsupport@rnbacademy, and we will be happy to assist you.